Main Content
Current Update:
Project Progress

In observance of the Independence Day holiday crews will not be working on Monday, July 4. Have a fun and safe holiday!

PROJECT PROGRESS: Crews continue work to construct the support wall system where the new roadway will connect to the bridge, this photo shows the north-end progression. Crews are working to be ready for the last deck pour scheduled for late-July.

Please continue to REDUCE your SPEED in the project area.
Instagram Posts
Construction Hotline:
The City of Norco and Riverside County Transportation Department will begin construction on the Hamner Avenue Bridge and Widening project in early 2021. Project completion is expected in Spring 2023.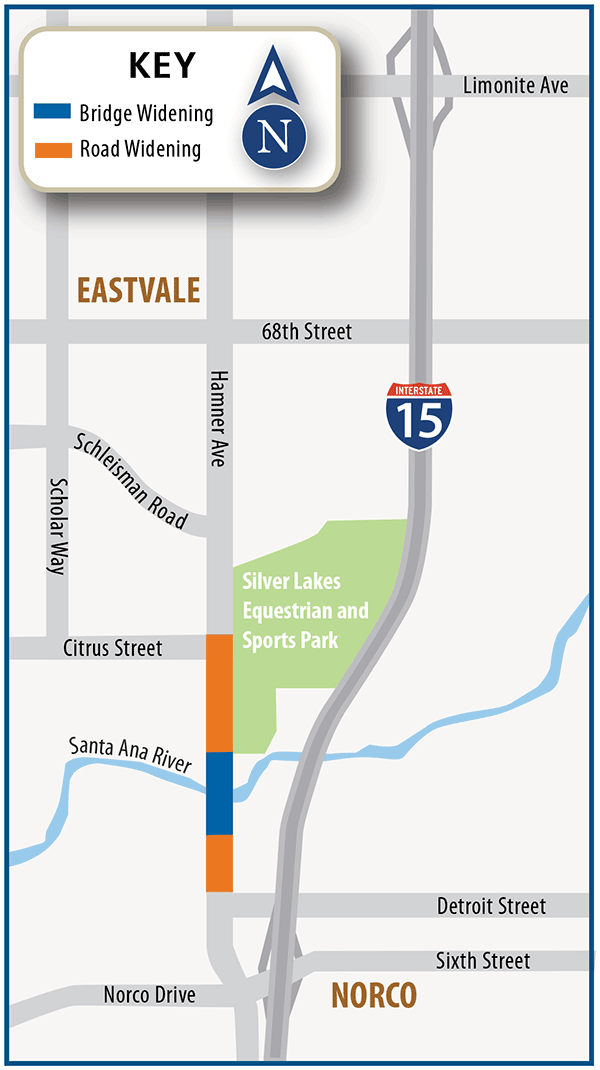 The existing Hamner Avenue bridge built in 1939 has served its useful purpose. The two-lane bridge does not meet capacity needs and is deemed structurally deficient by Caltrans. This regional connector and emergency route for I-15 closures will be retired and rebuilt as the Mayor Berwin Hanna Bridge to meet current safety, height and capacity standards.

The Hamner Avenue bridge built in 1939, is a narrow, two-lane bridge that does not meet capacity needs in this busy regional corridor.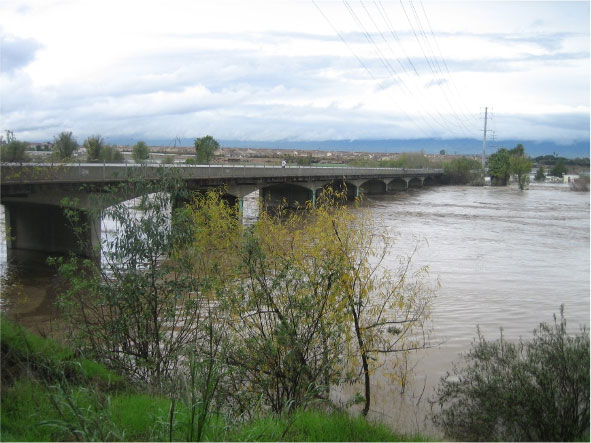 The new Mayor Berwin Hanna Bridge will feature structural, seismic and hydraulic state-of-the art design to meet new bridge standards which have changed over the lifespan of the original 81-year-old bridge. Click for Bridge Replacement details and Hamner Avenue Widening details.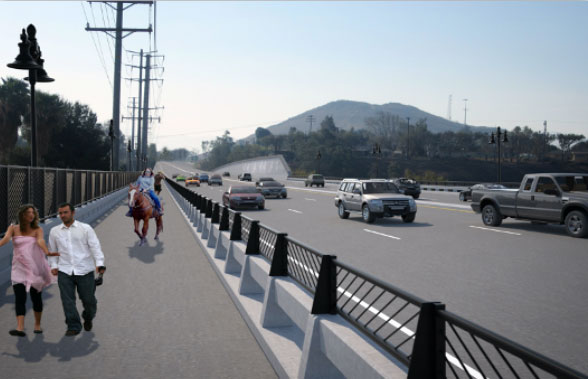 This artist rendering for the new Mayor Berwin Hanna Bridge shows the multi-purpose trail on the east side of the bridge.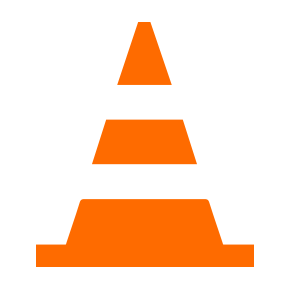 Traffic Impacts
Two travel lanes are expected to remain open during construction. Weather and field conditions permitting. However, traffic lanes are subject to close intermittently for public safety due to contractor activities or operations.
Traffic capacity across the bridge is expected to remain unchanged during construction and will increase when the east bridge span opens.