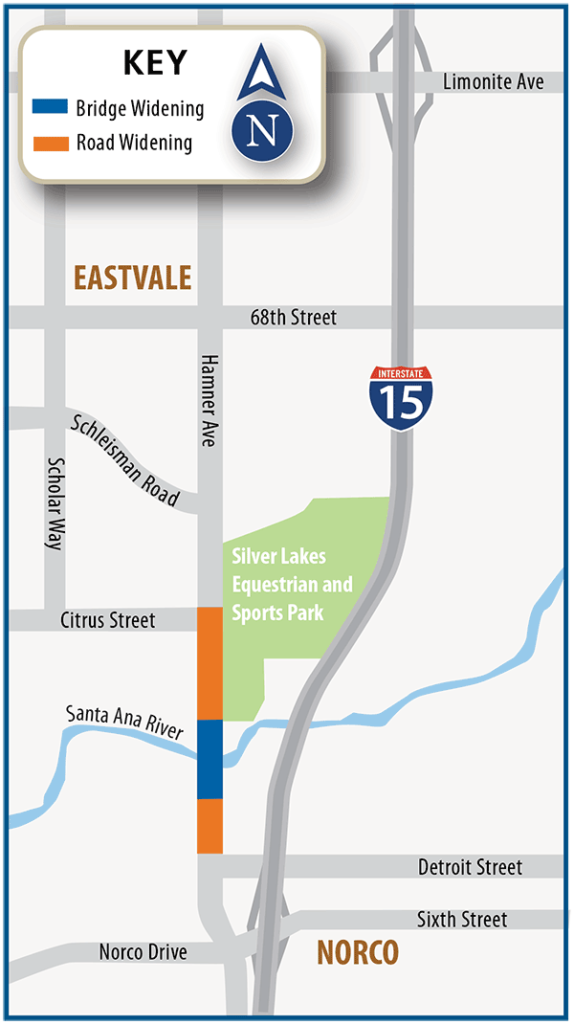 Hamner Avenue will be widened from Alhambra Street to the south end of the bridge and from the north end of the bridge to Schleisman Road. The widened road will feature three travel lanes in each direction, six lanes total.
When complete, the entire 2.6 mile stretch of Hamner Avenue from Sixth Street to Limonite Avenue will have three travel lanes in each direction, accommodating the region's rapidly growing population.
Traffic Impacts
Road widening construction will begin in early 2021 and is expected to be completed by Summer 2023. During road widening construction, travel lanes are expected to be open the majority of the time. Intermittent single-lane closures and traffic control operations may be necessary for public safety due to contractor activities or operations.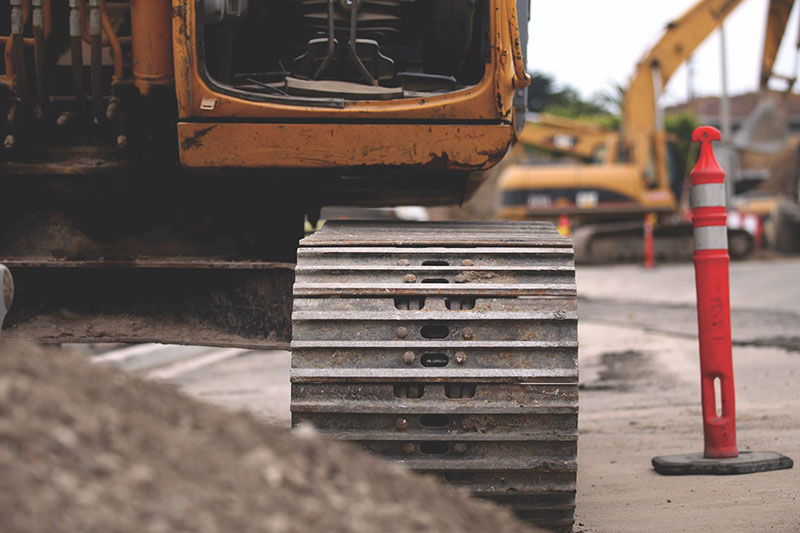 Neighboring Projects:
Slurry project: 6th St. and Hamner Avenue will cause traffic impacts in the area.