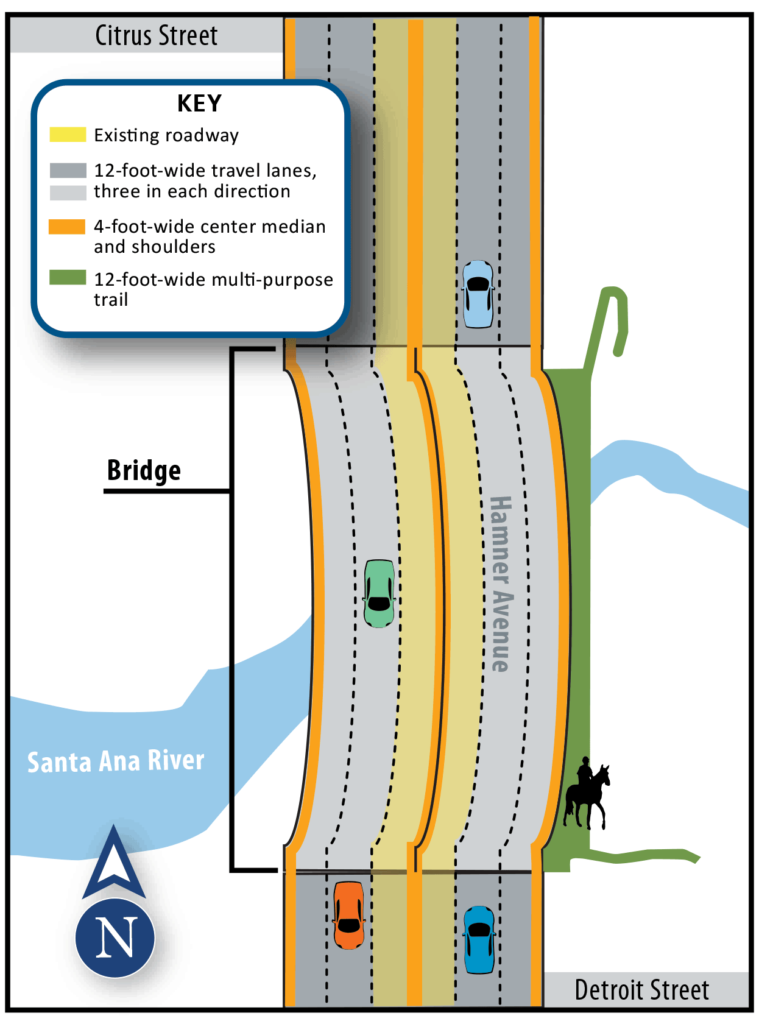 The new Berwin Hanna Bridge on Hamner Avenue over the Santa Ana River will be 1,200-feet long and features structural, seismic and hydraulic state-of-the art design.
The newly constructed bridge will include a four-foot-wide median and shoulders along with a new, 12-foot-wide, separated multi-purpose trail on the east side of the bridge. This much-needed trail will provide pedestrians, cyclists and equestrians a safe route across the bridge and access to the regional Santa Ana River trail.
Bridge Construction
The new Mayor Berwin Hanna Bridge will be built in two phases starting with work on the western bridge span. Now completed, traffic has shifted to the new western span and the existing bridge will be retired and demolished. Work will begin on the construction of new eastern bridge span.
During construction, traffic was able to travel on the existing two-lane Hamner Avenue Bridge, until the new western bridge span complete. Traffic has now switched to the newly completed western bridge span for the remainder of construction until the eastern span bridge is constructed and complete.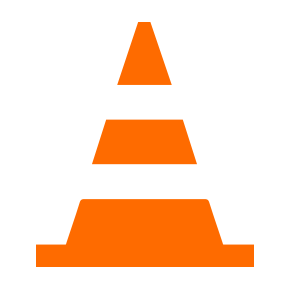 Traffic Impacts
Two travel lanes are expected to remain open during construction, weather and field conditions permitting. However, traffic lanes are subject to close intermittently for public safety due to contractor activities or operations.
 PLEASE NOTE: Motorists should expect uneven surfaces on the western bridge span roadway, and the speed limit has been reduced to 35 MPH in the area. Crews will continue to monitor the roadway condition and address any weather-related concerns. The final asphalt layer will be placed at the end of project to complete the bridge approaches surface.